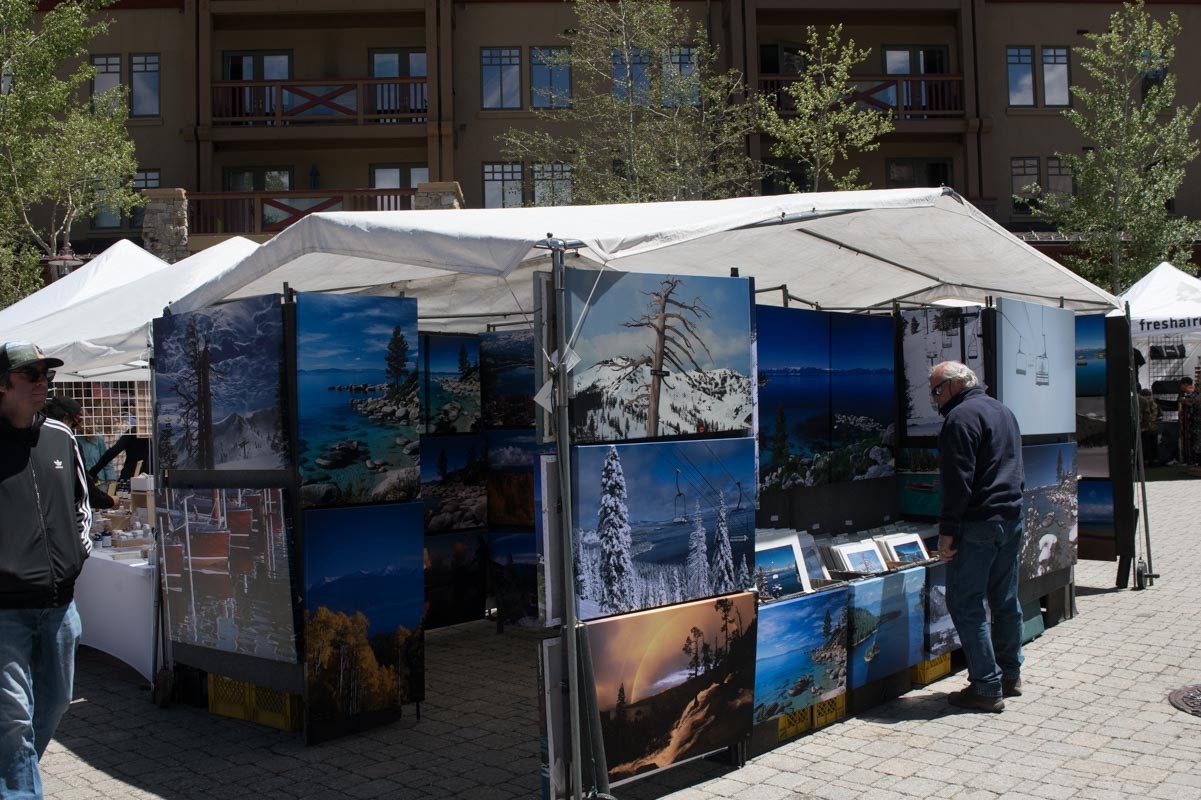 my display booth at the Made in Tahoe Festival

Unfortunately due to the COVID-19 pandemic ALL MY 2020 SHOWS were CANCELED. Which lead to my opening a gallery in Tahoe City.
at 351 North Lake Blvd. Parking can be a problem, you can usually find a spot in the "Pete & Peter's sports bar" parking lot to the right of the gallery.
Art Shows are slowly coming back, but as I use my outdoor display in the gallery, I am only doing a couple of shows this year.
they are the "Made in Tahoe Festival" in the Village at Squaw Valley (palisades Tahoe), I am again showing my work in their both thier spring and fall shows.